How it works
No more waiting for GP appointments. No more trips to the pharmacy. We offer the same professional service, and the same genuine medications, conveniently delivered to your door.
Creating your order
It's especially important that you choose the medication that's right for you and your medical needs. At EU Meds, we can provide access to an extensive number of treatments for a variety of infections and conditions. You can find out more about these treatments before completing our online consultation.
Our consultations are reviewed by EEA registered doctors.
Our extensive range of medications means that you can access the treatment you require quickly and safely.
There are no hidden costs when using the EU Meds service. The price you see is the price you pay. No extra, last minute costs – it is all in the final total.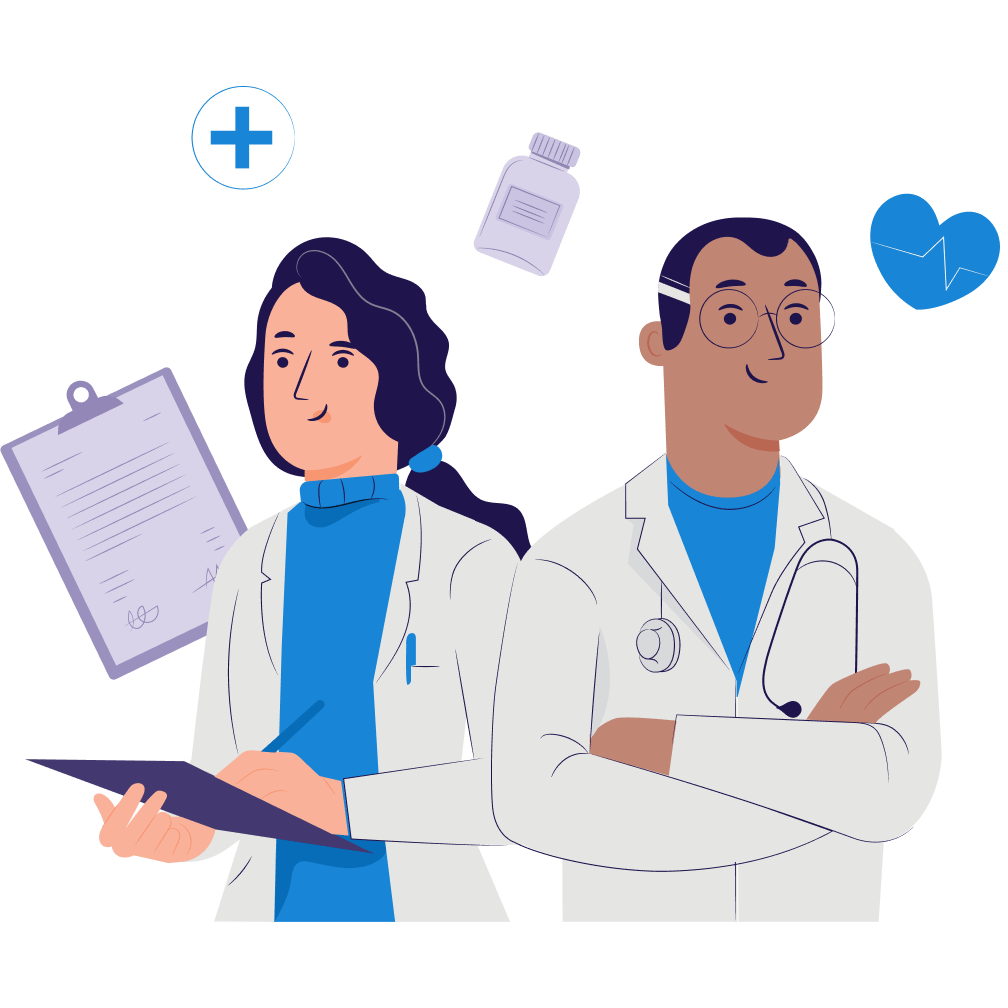 Complete a consultation
Our online consultation is a crucial element of our safeguarding practices. It's vital that we gain a comprehensive understanding of your medical history and your current symptoms & needs. Your consultation can take up to 72 hours to be approved by the prescriber. Once your consultation is approved, your prescription will then be dispensed by a partner pharmacy.
Our online consultation is an easy to complete medical questionnaire. It is quite easy to understand and will be quick for you to complete. The questions asked will be remarkably like that of a GP appointment, i.e., your medical history and all about the condition you are looking to obtain a prescription for.
A doctor will then view your consultation as soon as they can, and you will then be notified of their decision.
Once your consultation has been reviewed, you will then be told what decision the doctor has come to. If it has been approved, the pharmacy will be contacted and sent your prescription. In the unfortunate event of a refusal, you will be informed of why and advised to seek alternative help, for example from your GP.
Delivery of your order
After your order has been approved by the prescriber, the prescription will be sent to a partner pharmacy for delivery. You'll receive an email with your estimated delivery date and time.
An independent UK pharmacy will coordinate the shipment of your medication and provide you original and UK registered medications.
To ensure your confidentiality is maintained at all times, you can rest assured that the packaging does not bear our logo or any other clue to its contents, it will be discrete and private.
We would love to hear your thoughts about using the EU Meds consultation service. Once you've received your treatment, do feel free to leave us a review on Feefo.
Rated
out of 5 on
Rated 4.7 out of 5 based on 250 reviews
Here to help you
Our Customer Service is available Monday to Friday 9am - 4pm. If you need urgent assistance, do not use this service. Call 111, or in an emergency call 999. Visit our help section