Acne Treatment
Acne is a long-term skin condition that occurs when hair follicles become blocked by dead skin cells and oils. This will lead to the development of spots that can even leave permanent scarring. Acne, unfortunately, can affect people of all ages. Fortunately, there are a number of different medications that can treat different acne conditions that you can purchase from us.
Tretinoin Cream
Contains anti-ageing properties
Incredibly popular on social media
Treats and prevents acne breakouts
What is acne?
Acne is a disease that affects the skin. It causes spots, blackheads and more. Acne can vary from mild to moderate. It can cause one or two spots that clear quickly or a more severe infection that manifests in painful spots or blackheads that cover an entire area of the body. Acne is very prominent in both men and women, although it's typically closely associated with teenagers going through puberty.
Acne comes in a number of different forms. The most common forms of acne include whiteheads and blackheads. There are also papules, which are small pimples that cluster together in a rash), pustules (like a papule but containing pus), nodules (a small swelling caused by inflammation under the skin), and cysts (very painful pockets of tissue that are filled with pus or air). Acne spots can be painful, but the condition can also cause different psychological conditions such as anxiety and depression.
What causes acne?
Acne can occur for many different reasons which will differ greatly from person to person. It is largely caused by hormones although there are other factors that contribute to it forming. Male sex hormones, androgens, control the amount of oil on our skin and hair by controlling sebum levels. If you have a high level of sebum due to hormone imbalances you are likely to get clogged pores that can cause acne. Hormone imbalance can be caused by different factors that vary from person to person. Acne can also be caused by a number of different factors aside from hormone imbalances. Stress is known to increase the chances of acne forming, as well as certain medications and genetics.
Who is most at risk of acne?
Acne can affect people of all ages, genders, and skin types. Some individuals may be more prone to developing the condition than others. Teenagers and young adults are particularly at risk due to hormonal changes that stimulate the production of oil in the skin. Other factors that can increase the risk of developing acne include:
A family history of acne

Certain medications that affect hormone levels or contain steroids

High levels of stress

Wearing tight clothing or using equipment that rubs against the skin

Exposure to high levels of humidity and sweating

Using certain skincare products that clog pores

Eating a diet high in refined sugars and carbohydrates
How can I treat acne?
Because acne is impacted so heavily by your hormones it can be very difficult to treat. There is, unfortunately, no miracle treatment that will leave you acne free forever. However, there are plenty of treatments you can use that can help you to manage your own particular condition.
We provide a number of different medications that can help treat and prevent acne including topical creams which are applied to the affected skin. One such treatment is Tretinoin, a highly effective medication for treating acne, fine lines and wrinkles.
Medication delivered discreetly from EU pharmacies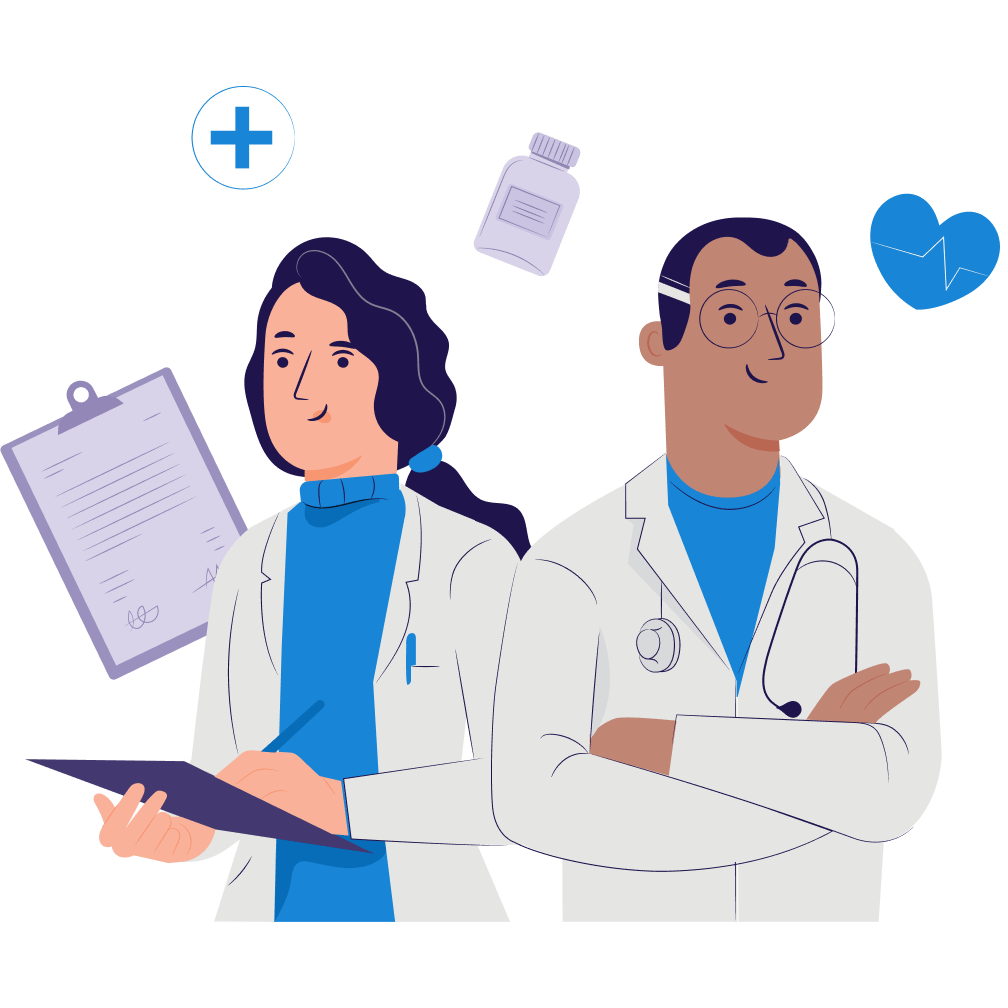 Choose the right treatment

From the comfort of your own home or out on the go, choose the treatment you require from our extensive range.

Complete an online consultation

A vital part of our process, your online consultation will be similar questions to that of a GP. Quick and easy, we guarantee privacy and confidentiality.

Delivered discreetly

One of over 100 of our partner regulated EU pharmacies will dispense and ship the treatment to you.
Rated
out of 5 on
Rated 4.3 out of 5 based on 1507 reviews
Here to help you
Our Customer Service is available Monday to Friday 9am - 4pm. If you need urgent assistance, do not use this service. Call 111, or in an emergency call 999. Visit our help section