Frequently Asked Questions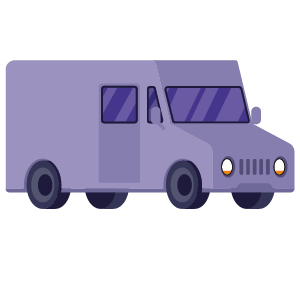 Delivery
To ensure there are no delays in receiving your treatment, all orders will be shipped to you for receipt by you the very next day. For your peace of mind, they can be tracked at each stage. However, all delivery options are subject to ordering before the cut-off time stated on the website and can be affected by weekends and any other public holidays. The delivery time is also based on the point at which your order is approved by a prescriber. You may, therefore, sometimes need to factor in a little extra time to allow for a clinical decision to be made
Once your prescription has been confirmed, EU Meds will speak to your chosen pharmacy informing them of your incoming prescription which will then be emailed to them promptly and securely.
Our services are currently only available for those residing in the United Kingdom.
Yes, you can add additional shipping addresses to your account which you can then select at the when checking out. However, your main address must match the address on your card and it will be your main address that will be used in any background identity checks we conduct.
Yes, you will be required to sign for your delivery. To ensure that all medications are securely being delivered to the person that they are for, a signature is required on all parcels.
To ensure your confidentiality is maintained at all times, you can rest assured that our packaging does not bear our logo or any other clue to its contents. We like to keep things discrete and private.
Unfortunately, once your consultation has been approved, you can no longer amend the delivery address. We encourage you to double-check all details before finalising your details.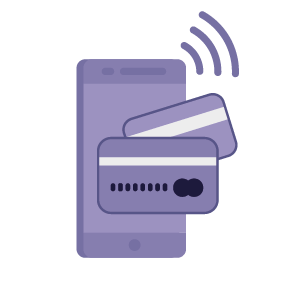 Payment
We accept most major payment methods including Visa, Mastercard, and American Express. However, you must use a card that is registered within the UK. You can also use Apple Pay and Google Pay.
No, the payment card used must belong to the person requesting the prescription. This is to increase the security in our system and make sure that prescriptions are only ever issued to the correct person. It's also because we run identity checks in the background and an unmatching name between your account and your payment card will result in failure and an automatic rejection.
We do not accept payment over the phone - all payments must be completed online. Our phone number is designed for customer service purposes only.
There are a number of reasons that your card might decline. The first possibility is that you entered the details incorrectly, in which case please check carefully and try again. Another possibility is that you do not have the funds available, in which case you will need to check your bank account and contact your bank directly if you believe the funds should be there. It could also be because you are attempting to use a card that is registered under someone else's name. In order for your consultation to go through, you must always use one of your own cards and make sure the name matches the one on your account. If you have tried all of these things and still cannot successfully place an order then either contact ourselves or your bank.
On your bank statement, your payment will be referred to as EU Meds or eumeds.com.
If your consultation is not approved, then the pre-authorised funds will simply be released and will return to your available balance within 3-5 working days. Please note that because it's a cancelled payment, not a refund, it will not appear as a transaction on your bank statement.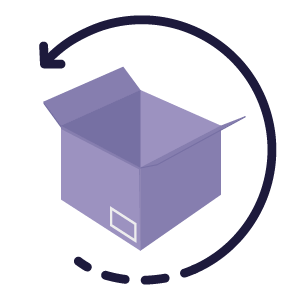 Returns
EU Meds is not a pharmacy, thus there is nothing to return to us. If you have any issues relating to your prescription or the medication obtained from a third-party pharmacy, this issue must be relayed to the pharmacy. EU Meds does not dispense any medication.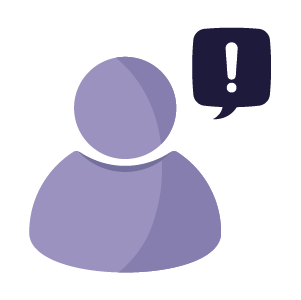 Complaints
We hope that you never have to make a complaint, however if a situation does arise then you can make a complaint by emailing us at support@eumeds.com. Please try to provide as much information about your complaint as possible in your email so that we can hopefully resolve it as quickly as possible for you.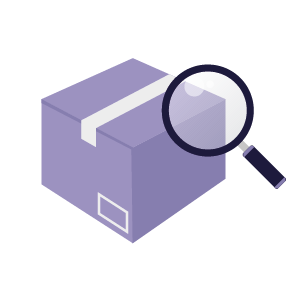 Purchasing a prescription
A prescription is not required when using our service as you will be issued with a private prescription from EU Meds. If your consultation is approved, we will automatically send this over to the pharmacy of your choice. You will not be able to download a copy of the prescription.
All medical information and patient accounts are confidential and can only be accessed by EU Meds Limited, the third-party prescribers we work with and the dispensing pharmacy of your choice. We treat your privacy and security with the utmost of importance and do not share your data with any other third parties.
A prescriber should look at your consultation within a few hours and may get in contact with you if they have any further questions before being happy to prescribe any medication. In circumstances where a prescriber wishes to speak to you, you will need to factor in this time when placing your consultation and should generally allow for an extra 24 hours (although this can take up to 72 hours on rare occasions).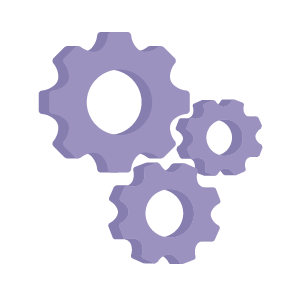 How it works
Our service is a convenient and safe way to have a prescription delivered to you. All the prices on our site include prescriber, pharmacy and delivery costs - what you see is what you pay. Once the prescriber approves your completed questionnaire, the prescription will be processed and dispensed by a third-party partner pharmacy and then shipped to you using the next day delivery method.
Yes. To ensure that medications only ever make it to the right person, we run soft identity checks in the background using a company called Onfido. If you fail these initial checks then you may be asked to provide additional information.
Onfido is an accredited company who we use to check the identity of our customers because they have advanced biometric technology and are trusted for their security and safety. They do not have any access to your medical records - they simply work to verify your identity.
In this instance, do not worry. It just means that Onfido couldn't verify you upon doing the initial checks. You will receive emails from Onfido with instructions as to what documents they require, as well as how to complete this process online.
The third-party prescribers we work with are all doctors, registered and operating in the European Economic Area (EEA). They will check your questionnaire and medical information in a timely fashion and make a decision about whether the medication you are requesting is suitable or not. All prescriber decisions are final and will not be overridden or challenged.
If our prescribers feel that they would like to discuss any further points about the medical information provided then they will be in contact with you before approving or refusing the consultation. However, if they have decided that the medication is not appropriate then you will be unable to get in contact with them to try and challenge their decision. Your reason for refusal will be emailed to you upon the decision being made and all staff at EU Meds will treat that decision as final.
All third-party pharmacies we work with are regulated and registered. EU Meds periodically conducts checks to verify their status for peace of mind. All medications that are dispensed by these pharmacies are legitimate, purchased from exactly the same suppliers as all other pharmacies.
Patient safety is at the heart of everything we do and it is our main priority. After creating your account and placing your first order, we will run an identity check in the background to verify that you are who you say you are. Where the background identity check fails, you may then be asked by Onfido, our third-party provider, to submit additional information to help to verify your account. If you choose not to do this or the identity check fails after the additional checks then your order will be cancelled and the pre-authorised payment for your order will be released back to your account. We retain the right to cancel any orders for customers who we strongly suspect are abusing the service. If you attempt to create multiple accounts with duplicate information, we will disable all accounts held and you will not be able to use our service again.
If you experience any issues with the medication you receive then this is an issue you must liaise with your chosen local pharmacy or alternatively, speak to your GP or call NHS 111. EU Meds is not a pharmacy and does not handle or dispense any medications. It only facilitates access to a prescriber for the issuance of a private prescription via an online consultation.